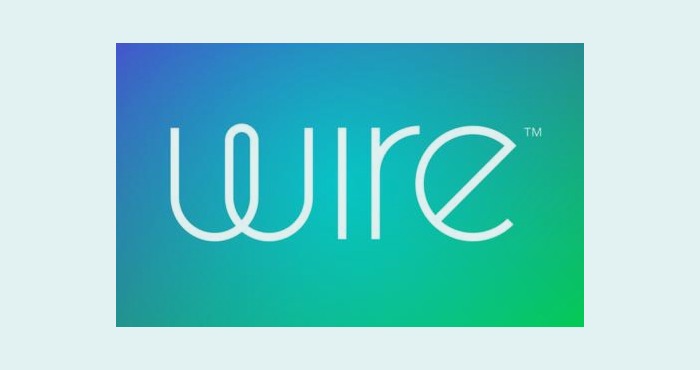 The Wire is a new messaging app brilliantly executed by some of the highly-proficient brains behind Skype. This app removes minor and major types of flaws seen in other apps available from the apps play stores. This app is great and it is up to the user now to think whether he or should download this app or not.
Wire app supports iOS, Android, and OS X. the user can easily create an account once he or she has downloaded the app. The major feature that separates this app from others is its sleek design and the overall flexibility of the service.
Wire app can run on both desktop and your mobile. The desktop design has a borderless window which keeps this app an elegant look. This design is very classy as compared to the design of traditional and the old-fashioned boundaries of Slack to iMessage apps.
The app is really slick and works seamlessly than any other app. You can upload Images instantly and send messages without waiting for the processing time. Some messaging apps give a time lag in sending and receiving the message.
You can send a text message to one or many people and in addition to this, you can enjoy video chat. Wire claims to use a pretty sophisticated technology for voice chat and you need not go deeper into this. If you have ever used voice calling feature of Google Hangouts or Skype, you must be knowing that the things aren't that easy and the quality of voice is not that clear. Use Wire and see the difference of voice while making voice calls.
There are no doubt other bugs and kinks but as a beginner, Wire is very good app. Well, we don't think that the world needs any other app that this to enjoy the exchange of messages without any hassle. Still, we would make this clear that this app also has some flaws. Wire app has a very important missing ingredient called the user. Yes, you heard it right. This is the basic feature that can pull more users. But still the other basic features of this app are great enough to grab attention.
The main advantage of downloading this app is that it provides end-to-end encryption so the content privacy is maintained without other user letting know about the text being sent from your end.